We're so excited to have your kids join us in our safe & fun environment every Sunday!
Below is more information on specific age groupings!

ELEMENTARY: AGES K-5TH GRADE
We have a dynamic Kids' Church service with caring leaders where children grow in their faith by singing songs of worship, hearing God's Word through a Bible lesson, and participating in small groups each week.

PRESCHOOL: AGES 3-5
Our preschool program is designed to help create a Godly foundation in these little ones' lives that is supported by the Word of God. The children have playtime, are led in an object lesson, and watch a video that teaches them a different Bible story, a Bible verse, & worship songs each month. All children must be potty-trained to move into the preschool room.

NURSERY: AGES NEWBORN - 3 YEARS
Infants are in the care of devoted and experienced nursery attendants. We have two separate rooms within our nursery program. Infants to crawlers are in one room and walkers to potty-trained (Toddlers) are in another.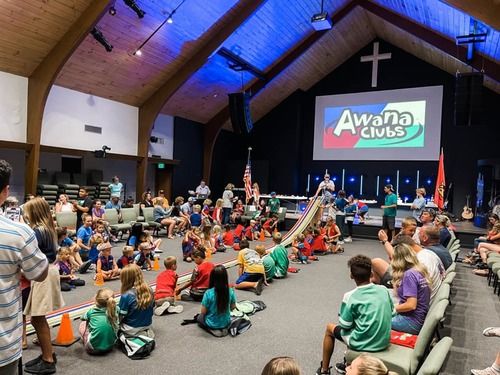 VACATION BIBLE SCHOOL
June 6 - 10, 9 am - 12pm
Ages 4 - 5th grade
"G'day, Mate! Join the trip of a lifetime as we zoom off to the land down under.
At Zoomerang, from Answers VBS, you'll marvel at the unforgettable wildlife, culture, and beauty of Australia while exploring the wonder and value of life, from the lives of preborn babies to eternal life in the kingdom of God.
Experience the jaw-dropping beauty of the Great Barrier Reef, the arid temperature of outback afternoons, the architectural marvels of Australia's modern cities, and the fascinating eucalyptus forest, home of the koalas."